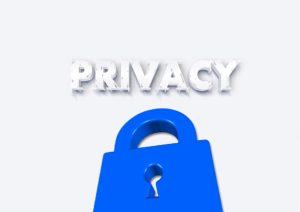 TUESDAY MARCH 28, SPECIAL PRESENTATION ON SECURITY AND PRIVACY BY DR. ELISA BERTINO
WTHR 160, Purdue University, 12 – 1:15 PM
Seats are limited, please reserve a free ticket today. Please read dr. Bertino's paper in advance of her presentation.
Technological advances and novel applications, such as sensors, cyber-physical systems, smart mobile devices, cloud systems, data analytics, and social networks, are making possible to capture, and to quickly process and analyze huge amounts of data from which to extract information critical for security-related tasks. In the area of cyber security, such tasks include user authentication, access control, anomaly detection, user monitoring, and protection from insider threat. By analyzing and integrating data collected on the Internet and Web one can identify connections and relationships among individuals that may in turn help with homeland protection. By collecting and mining data concerning user travels and disease outbreaks one can predict disease spreading across geographical areas. And those are just a few examples; there are certainly many other domains where data technologies can play a major role in enhancing security. The use of data for security tasks raises, however, major privacy concerns. Collected data, even if anonymized by removing identifiers such as names or social security numbers, when linked with other data may lead to re-identify the individuals to which specific data items are related to. Also, as organizations, such as governmental agencies, often need to collaborate on security tasks, datasets are exchanged across different organizations, resulting in these data sets being available to many different parties. In this talk we will discuss methods and techniques to make this reconciliation possible and identify research directions and will elaborate on the notion of data transparency which is critical for privacy.
The speaker is Professor Elisa Bertino, co-founder of the Kredible.net project. She is Professor of Computer Science at Purdue University and head pg the Cyber Space Security Lab (Cyber2Slab) carrying out groundbreaking research on protection from insider threat, security of IoT, sensors, embedded systems, and drones, digital identity management, data security and privacy on the cloud, privacy of mobile devices, data trustworthiness.
Her main research interests cover many areas in the fields of information security and database systems. Her research combines both theoretical and practical aspects, addressing as well applications on a number of domains, such as medicine and humanities.