Live USTREAM feed

Live streaming video by Ustream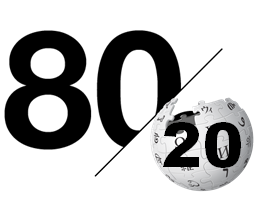 Presenter:
Sorin Adam Matei, Associate Professor of Communication, Discovery Park Research Fellow, Cybercenter Director for Research in Computational Social Science
November 13 10:30-11:30 AM Lawson 1142 Brown Bag Lecture
Pareto's "80/20 rule," which says that 80% of the output or benefits is produced or enjoyed by 20% of the members of any given group, has increasingly become a source of debate. For example, the top 20% American earners reap 51% of the national personal income.
How uneven is the social media wealth? If Wikipedia were a country and words its currency, how uneven would its "income" distribution be? Would Wikipedia be more egalitarian than the most egalitarian nation, Sweden, or more elitist than the least egalitarian, Lesotho? And more importantly, do the highest content "owners" belong to a stable elite, or do they change all the time?
What can this type of research tell us about nurturing social media engagement and a sense of equity and democracy online?
The lecture will also discuss the development of a massive database of records (250 million editorial instances created by 22 million users over 9 years) at Purdue, which can be used for network analysis by any colleague or graduate student, as well as the possibility of other collaborative projects.
The lecture is organized by the Cyber Center and by the Brian Lamb School of Communication.